The Caribbean is known for its gorgeous weather, friendly people, beautiful beaches, and lively activities. The Dominican Republic is a sensual feast of dazzling landscapes, exotic cuisine, and a remarkable variety of arts and entertainment options.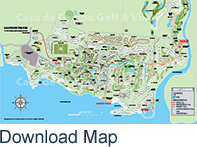 Whether you prefer a quiet beach off the beaten path, or one of the region's more famous destinations, with lot's of attractions and lively nightlife, La Romana, Casa de Campo will surpass your expectations.
Phasellus sodales justo felis, a vestibulum risus mattis vitae. Aliquam vitae varius elit, non facilisis massa. Vestibulum luctus diam mollis gravida bibendum. Aliquam mattis velit dolor, sit amet semper erat auctor vel. Integer auctor in dui ac vehicula. Integer fermentum nunc ut arcu feugiat, nec placerat nunc tincidunt. Pellentesque in massa eu augue placerat cursus sed quis magna.
Just a few hours from the US.
The Dominican Republic is very accessible to travelers from the world over with four international airports — several daily flights from Europe and major US cities.

International interest for acquiring and renting beach front or golf villas has increased tremendously in the last 10 years due to the vicinity of the island to the mainland US (3 hours from New York and 2 hours from Miami).

La Romana Aiport is just 10 min away from your villa, the Punta Cana Airport just 35 min away, and the Santo Domingo Aiport 45 min away, making this into a very accessible spot.

It's political stability, easy currency exchange, sound investment opportunities, state-of-the-art worldwide communications, abundant and accessible airports, roadways and rental vehicles make it the perfect destination.